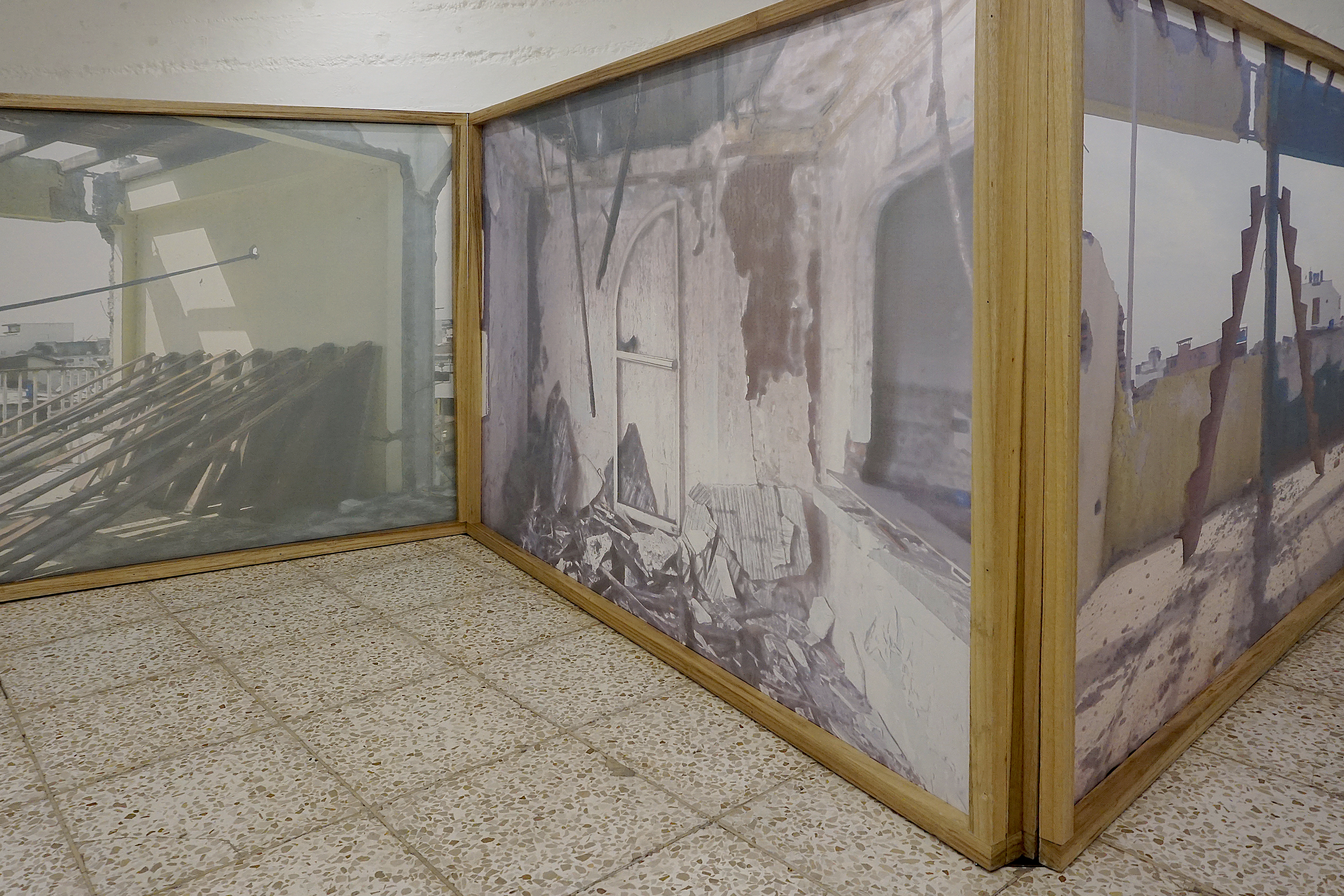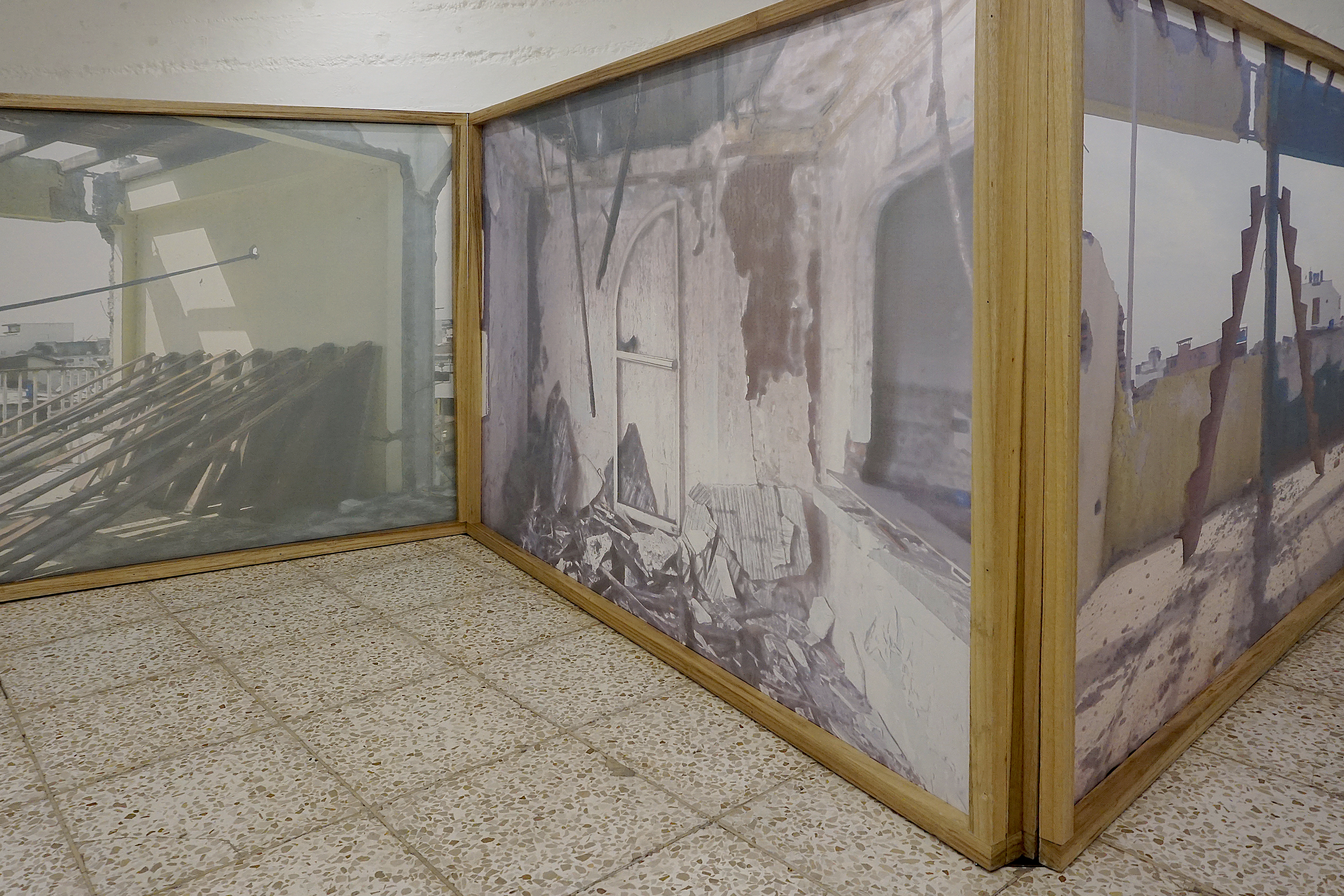 Estatus atemporal

"Timeless Status"
Photography / Sculptural Object
Wood and printed on tracing painting
Variable measures
2019

"Timeless status" is an in-situ sculptural action recorded by the camera lens to subsequently make the printing on flat paper, the result of which evokes watercolor and ends with sculptural qualities, located in an eventual place. On the other hand, the proposal implies a performance action (a body in action) on the part of the viewer.

The piece can be traveled by insinuating a circular path around it due to the qualities of the translucent support. The piece is a cyclical process, where its staging returns to its detonating action. I therefore consider a work with an integrative character of means that indicate the action, the fragility of memory and liminality.